From July 27 to 29, the 9th Internet Security Conference (ISC 2021) was held in Beijing China National Convention Center. The conference lasted 3 days, and 9 summits and over 30 sub-forums were held.
As a cybersecurity industry gathering, ISC 2021 received unprecedented attention. Official statistics showed that people attending the conference surpassed 40,000 person-times as of 14:00 on July 29 and the number of related topics on Weibo exceeded 350 million, setting a record high. However, the network pressure behind these numbers was unimaginable.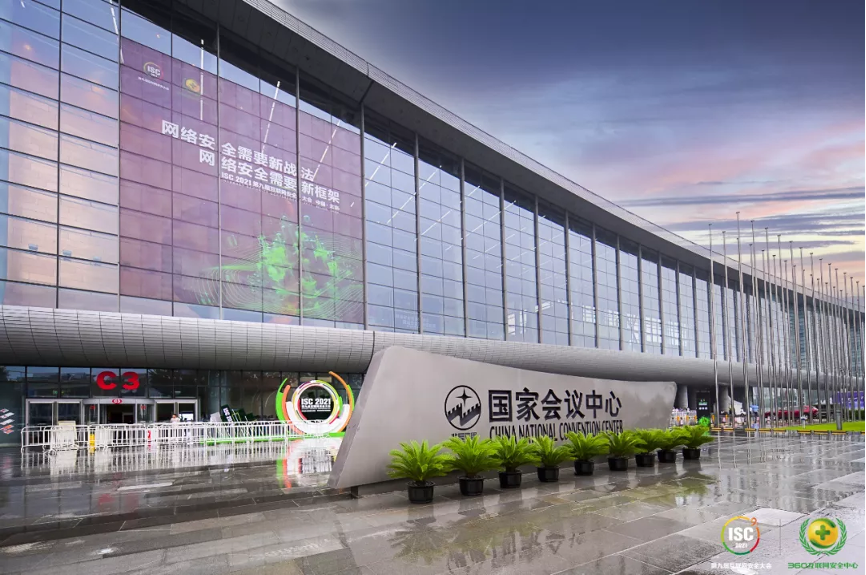 Joining Hands with Ruijie Twice, 360 Is Keen on Ruijie
On account of Ruijie's good reputation in 2019, 360 Group entrusted the network guarantee of ISC 2021 to Ruijie, which became the sole network supplier of ISC 2021.
ISC 2021 was held in Beijing National Convention Center and this was the first time for Ruijie to build and guarantee a network here. It was a great challenge to build a new network with high reliability, high redundancy, and high security within a short period of time.
After 7 days × 15 hours of intensive preparation and implementation, Ruijie 7-member team completed the network construction and guarantee for ISC 2021 very successfully. The network delivered by Ruijie had no failures nor interruptions during the conference. It helped the customer gain success and Ruijie was highly accredited by the customer.
Professional Wi-Fi Network Provider and Skilled in Wireless Site Survey
As an indispensable part of WLAN networking, a wireless site survey directly determined the feasibility and actual performance of a networking solution. It also provided a reference for later solution design and project implementation.
ISC 2021 covered main venues, sub-venues, main exhibition areas, sign-in office, and interview rooms. Ruijie needed to figure out the network requirements of these sites in the network planning phase and plan the positions of switches and APs based on site survey results. Ruijie also needed to design how to connect the switches and APs through the panels deployed in China National Convention Center to ensure that all areas are covered by wireless networks and no wired sites are ignored.
Ruijie engineers used Ruijie WIS Cloud Site Survey Planner to output the final wireless site solution three days before the conference. The wireless site solution includes the device list (AP models and quantity), AP installation position map, and AP radio simulation map.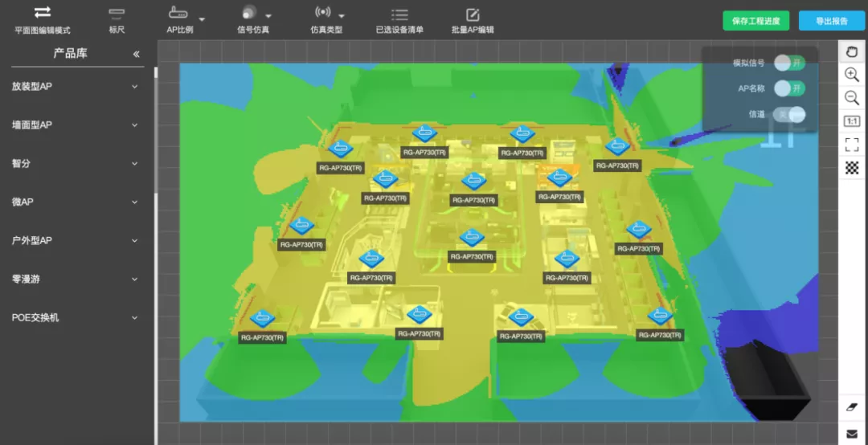 ​Snapshot of Ruijie WIS Cloud Site Survey Planner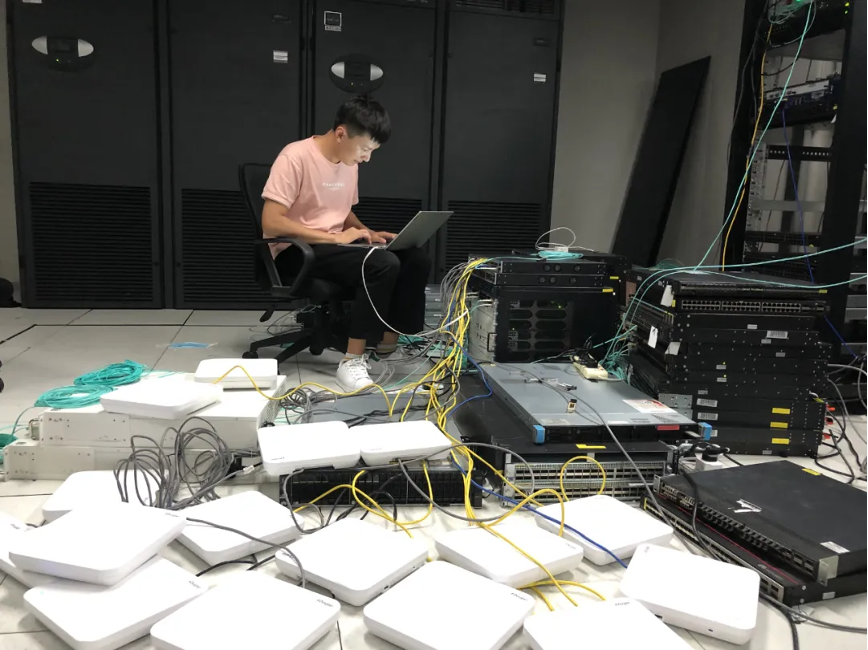 ​An Earnest Engineer Is Building the Network
Real-time Network Guarantee and Patrol upon the Commencement of the Conference
On July 27, ISC 2021 was officially opened and our campaign officially began. After completing the initial network construction, engineers shifted their focus to real-time network guarantee and patrol.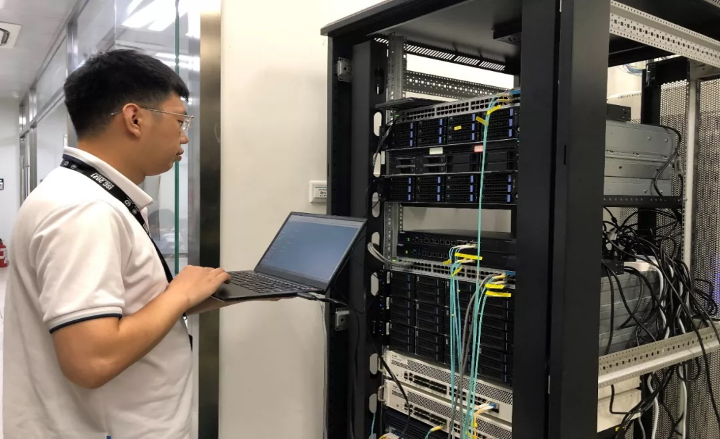 During the conference, the guarantee team used Ruijie WISπ to pay attention to the wireless network experience and status, and used Ruijie Cloud (RG-MACC) platform to monitor the device status. The entire center was monitored in a visualized manner so that any problem could be discovered and handled immediately.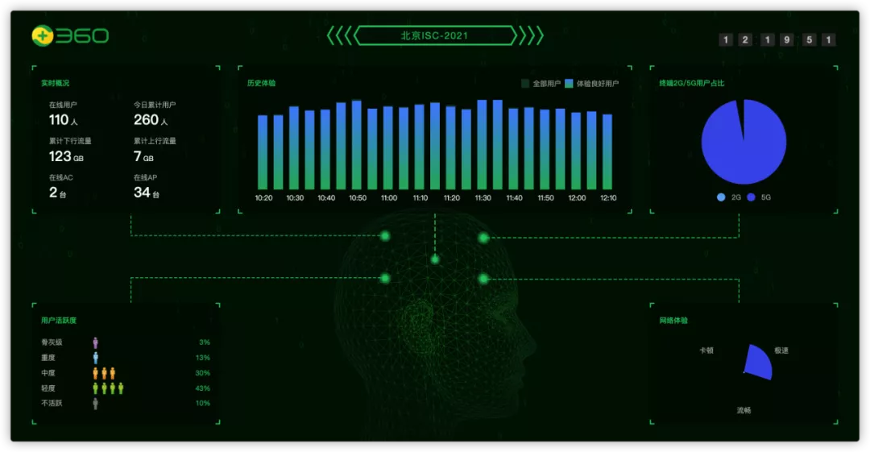 ​Ruijie WISπ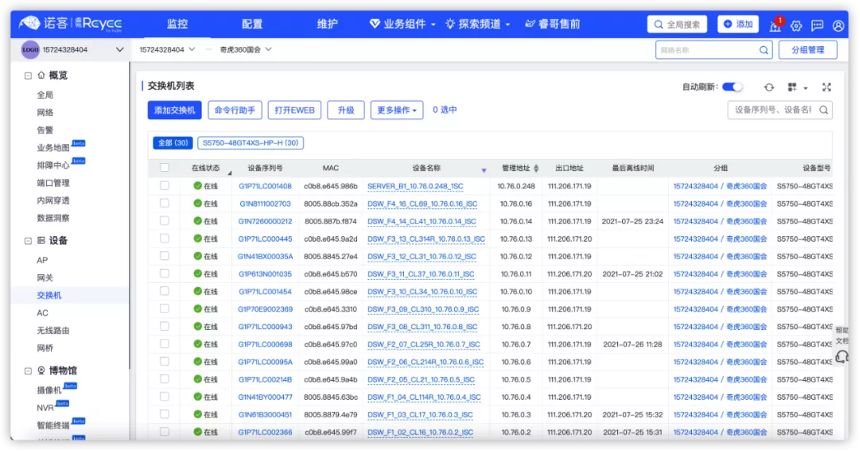 Ruijie Cloud Management Platform (RG-MACC)
Ruijie Lived up to the Customer's Expectations. No Failure and No Interruption on the Network
The conference ended in the afternoon of July 29. There was no network failure nor interruption during the conference. This was a successful conference for the customer and a successful project for Ruijie.
After the conference, Qihoo 360 sent a praise letter to Ruijie service team. The letter wrote as follows: Ruijie engineers efficiently prepared a large number of network devices, built a highly reliable and stable network environment, and conducted comprehensive testing and verification within a short period of time for ISC 2021 held by Qihoo 360 from July 27 to 29 this year. They provided strong support for the smooth convening of the conference. During the conference, Ruijie engineers worked hard and dared to overcome difficulties. They provided reliable support and service for the conference with professional skills and a persistent spirit.
Related product links: